Join us for an amazing mission trip to Honduras December 26th to January 4th
Help be the hands and feet of Jesus to people across the world. This allows students to join God at work in the country of Honduras and see what it means to go and make disciples of all nations.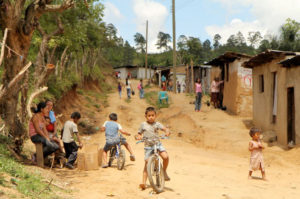 Mission trip volunteers work alongside local villagers to complete projects that improve the well being of the community. Additionally, volunteers have the opportunity to teach the Bible to the children of each village and engage with them through games, music, and crafts. Volunteers also have the opportunity to meet with families who have requested prayer. On New Years Eve we will be serving dinner at a children's hospital for the children and their families.
A trip to Honduras is truly a life changing experience full of beauty and grace. It will give you a better appreciation for the strength of these amazing people and the wondrous goodness of God through His people. Will you be a part of encouraging the people of Honduras with the love of Jesus?
Our mission includes work projects and evangelism outreach in villages and the city.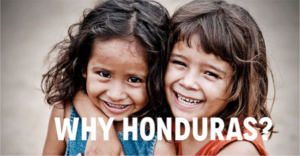 Honduras is the 2nd poorest nation in Central America, where 66.2% of its people

live in poverty.

The rural areas are called, "The Last Mile." Here, 6 out of 10 of households are subject to extreme poverty of incomes of less than $2.50 a day.

75% of the rural population lives in the central hillside areas in the interior highlands; this is also where majority of poverty in Honduras is the most prevalent.

Honduras stands as the country with the most unequal distribution of income in the region. (Center for Economic and Policy Research.)

World Factbook, In Honduras – 97% of the population are Roman Catholic – 3% Protestant.

Honduras has the worst gang epidemic on the planet. Each year, thousands of children join gangs like MS-13 and Mara 18.
The road to improvement for Honduras is a long and enduring one, but the most important step will begin with a step towards knowing Jesus Christ.
"Also I heard the voice of the Lord, saying, Whom shall I send, and who will go for us? Then said I, Here am I; send me." – Isaiah 6:8
TRIP DATES:
December 26-January 4
We will be leaving the day after Christmas. Students will miss 2 days of school.
MINISTRY PARTNER:
Impacto Honduras Church in Tegucigalpa
COST:
$1500.00 Includes all in-country transportation, food, housing, and translators. You will also need a passport and immunizations.
Fundraising activities are provided to help raise and cover the cost of the trip.
WHO CAN GO:
Adults and students (with parental release).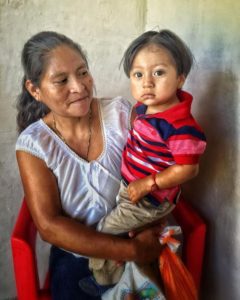 We encourage families to go together. If you are under 15 and interested, please contact us. All applicants must be approved for the trip. Only 20 spots available.
WHERE WE WILL STAY:
We will fly into Tegucigalpa where our team will travel to and be housed at a church in a village and later in the week in a house in the city. Each has rooms with running water, ceiling fans, bathrooms, and standard electrical outlets.
Whether you're going or giving you can make a difference!
Download the Mission Trip Application
2 Ways you Can Be A Part
return it with your deposit and you will be contacted. Upon approval you will be a part of the Livingway Honduras team and we will together raise funds and go through ministry training

.
You can be a part of changing the world one life at a time by giving toward the mission team and sending us in your place. With your help the people of Honduras will experience the love and hope of Jesus.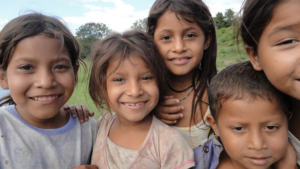 The beautiful people of Honduras and the wonderful message of Jesus awaits you. Are you ready?
The donation address is:
Livingway Church
PO Box 452711
Garland, TX 75045
Online giving
Tentative Trip Itinerary
Tuesday, Dec 26
– Depart to Tegucigalpa
Travel by van to Lepaterique
Wednesday, Dec 27 – Lepaterique
Morning VBS with children age 5 to 12
Afternoon youth program
Thursday, Dec 28 – Lepaterique
Morning VBS with children age 5 to 12
Afternoon youth program
Friday, Dec 29 – Lepaterique
Saturday, Dec 30 – Tegucigalpa
Travel back to Tegucigalpa
Sunday, Dec 31 – New Year's Celebration
Visit Children Hospital
Make meals and serve at Casa David
Monday, Jan 1 – Tegucigalpa
Tuesday, Jan 2
– Church La Soledad
Village VBS / Construction
Wednesday, Jan 3 – Church La Soledad
Village VBS / Construction
Thursday, Jan 4
– Return to Dallas