Our ministry teams enjoy serving our community, whether in sharing our faith or just lending a helping hand. Here are a few of the Livingway Church staff.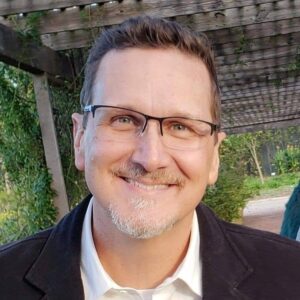 Ted Blair (Lead Pastor)
Send E-mail – ted@livingwaychurch.cc
Ted Blair, Senior Pastor of Livingway Church is a graduate of both CFNI (Christ for the Nations) and DBU (Dallas Baptist
University) and has been pastoring in this area since 1992; as well as serving in ministry for well over 25 years.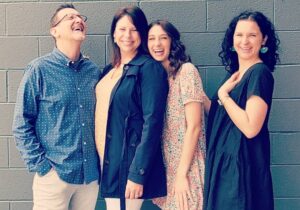 Ted and his wife Nikol live with their two daughters Noel and Summer live in Sachse, TX. Ted has a driven goal of seeing people come to know Christ and grow spiritually and to see the birth of their spiritual gifts as well as put them to use in the local church. Ted co-hosted a weekly radio show, Lighthouse21, heard on 89.7 Power FM from '92-'02. While serving as a youth pastor for 10 years, Ted began to develop a vision for a church that would be missional in it's approach, yet modern in it's style and method. His zeal for men to rise as leaders in Christ and for families to find healing, play a significant role in his ministry direction.
To learn more about the vision of Livingway and to read our mission statement, please visit – this page. Livingway church is the fruition of that vision today.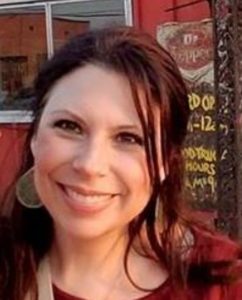 Nikol Blair (Women's Ministry – Illuminate)
Nikol graduated from CFNI in 1989 and attended Dallas Baptist University. She has over 25 years of ministry experience and service. Her compassion and care for families is a powerful gift to the church. She has a passion for discipleship and worship, but loves being a wife and mother most of all.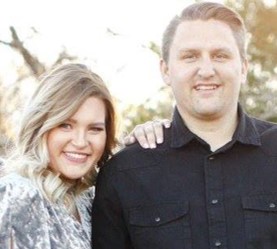 Nick and Katie Robarge (Kid's Ministry – Kidventure

)
Nick and Katie were married in 2018 after years of dating and serving together in Young Life. They love their family, their pets, working with kids, and most of all – they love Jesus and seeing families growing in their walk and understanding of the love of Christ. They love to laugh and bring joy everyplace they go.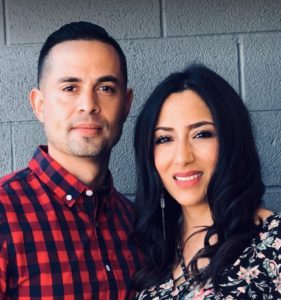 Sam and Stephanie Olivarri (Youth Ministry – Youth ONE)
Sam and Stephanie have been a part of our church family for many years. They have a passion for the kingdom of God and seeing teens come to know the hope and heart of God. Sam's love for his family – two teens and one young adult – keeps him grounded and his passion the word of God drives his ministry to our teens.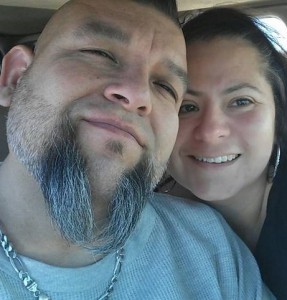 Ernest (Tiny) and Ida Martinez (
Small
Groups – Life Team's)
Tiny and Ida have a passion for Jesus and a desire to see people grow in spiritual maturity. Their desire is to see people move beyond just attending a service and to engage in community and discipleship. Their 4 awesome kids keep them busy and on their knees in prayer. You can also see Ida helping with the Women's Ministry as Tiny playing in the band on Sunday's.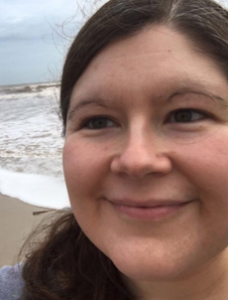 Shauna Hawkins (Worship Band co-leader)
Shauna leads our morning Pit Crew; the ones who set up and tear down our gear every weekend at Livingway. She is known for her faithfulness and flexibility. You will also see her leading worship with the band on Sunday's. She defines what it means to be a team player. To top it all off, she is great mother and wife who strives to be like Jesus.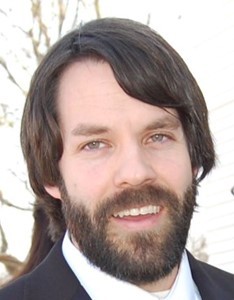 Stephen Crowder (Sound Team)
Stephen has been with us since we started. The fist thing you discover about Stephen when you meet him is that he is truly an authentic Christ follower. His skills as a sound man are surpassed by his skills in making everyone feel special. Stephen and his wife Laura foster 4 children who they love as their own.

Luke Hawkins (Media Team)
Luke and his wife Shauna are both graduates of ACU. He likes to film movies, edit movies, and watch movies. Luke currently works behind the camera with the city and helps with programming and hosting at Fanboy Radio. Funny, insightful, and full of surprises – Luke is a great addition to the team.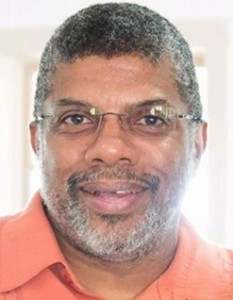 Mike Walls (Elder)
Mike and his wife Lurlene are an inspiration to everyone they meet. Whether it's their kindness, humor, or willingness to do almost anything, Mike Walls is a wonderful example of the servant heart of Jesus.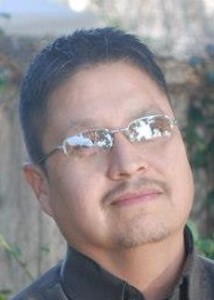 Tony Godina and his wife Betsy are committed and sold out to reaching this community with the hope of Jesus Christ.
Their five daughters keep them busy, balanced, and enthused with passion and family focused.
Stan Rogers (Elder)
Stan and his wife Janet are a powerful addition to our leadership team. His experience in teaching, counseling, and creative ideas are a great asset to our church. His love for Jesus and heart for scripture are evident right away.
Randy Baxter (Elder)
Randy and Marilyn's encouragement and leadership have guided our church for several years. He is a man of wisdom, faith and generosity. We are truly blessed to have this wonderful couple on our team.