The mission of Livingway has been and always will be about sharing the hope and love of Jesus to those who need to hear. To help all who will listen to discover Jesus Christ.
At Livingway we believe that every person who has made the powerful decision to follow Jesus Christ becomes a missionary to their world; an ambassador of Christ to those around them.
Jesus told his disciples to take the message of redemption to the world. In Acts 1:8 He gives a blueprint for outreach and missional living. Acts 1:8 – But you will receive power when the Holy Spirit comes on you; and you will be my witnesses in Jerusalem, and in all Judea and Samaria, and to the ends of the earth."
Four areas that we are Bionically called to impact:
* Our Jerusalem – the city in which we live
* Our Judea – those in the larger areas around us
* Our Samaria – those who are different than us or who we would not usually reach out to
* The ends of the earth – the world
We break Our outreach into 5 sub-categories:
* Events – Church wide special events
* Evangelism – Evangelistic centered outreach
* Service – Showing love in a practical way and serving the community
* Awareness – Getting to know the community and introducing ourself
* Mission – Mission trips
CURRENT SCHEDULED OUTREACHES
Jan 26 – Warm Hand and Warm Hearts Homeless Outreach
Feb 23 –
Warm Hand and Warm Hearts Homeless Outreach
Mar 17 – Missions and Outreach Meeting
Mar 30 – Hope + Love Art Show @ the Vive
April 13 – Homeless Street Ministry
April 20 – Easter Block Party
May 17 – Marriage Night Seminar
May 11 – Nursing Home Outreach
June 15 – Homeless Street Ministry
July – Backpack Drive for School
Sept 8 – Kids Back to School Bash
Young Life – Monday's at the Vive
Prison Families Support Group (3rd Fridays at the Vive) – Bilingual Prison Ministry
Buckner Shoes for Orphan Souls – 55<Better
Help Your Neighbor – Men's Group
Nursing home / homeless – The Zone
Hope's Door New Beginning Center – Womens Group, Illuminate
Outreach organizations we have connected with: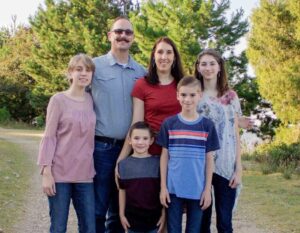 Tynan and Lydia Barnes are currently serving in Central Mexico within a part of the country that has been identified by missiologists as "The Circle of Silence", being named such because less than 3% have identified themselves as evangelical believers. The influence of the Gospel has been largely silent there. Also sharing in their missionary adventures are their five children. The goal is to form and nurture small discipleship groups. These groups are then equipped spiritually to proclaim the gospel to the unsaved, disciple those who respond to the gospel, and mentor faithful disciples to serve as leaders to disciple others ie: multiply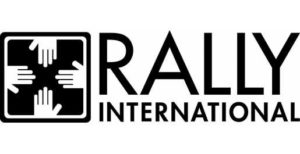 Rally International, pioneering a work in the northeast Democratic Republic of Congo (DRC), Africa. RI target warzones that are unreached and neglected by missionaries, because they believe that war should not stop the penetration of the Gospel. They work with a transformative community to discover Hope in the midst of conflict and social inequality across the globe and in the evangelical church.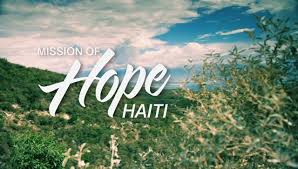 As an organization following Jesus Christ, we exist to bring life transformation to every man, woman, and child in Haiti. Mission of Hope was founded in 1998, and continues to serve Haiti daily by meeting the physical and spiritual needs of the Haitian population. Our desire is to serve the nation of Haiti, and see lives changed. Their passion is to see the hopeless find hope through Jesus Christ, and empower future generations through education to bring their country out of poverty.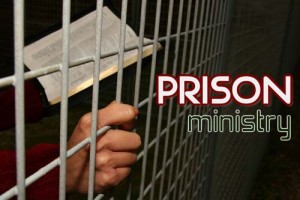 Bilingual Prison Ministry is providing English and Spanish evangelistic Ministry that proclaims the gospel of Jesus Christ to prisoners. Our mission is to provide Christian guidance, support and teaching for inmates and their families. Once the inmates are released back into society, we want to provide a Christian based residential center that provides discipleship programs and living skills to make that transition successful.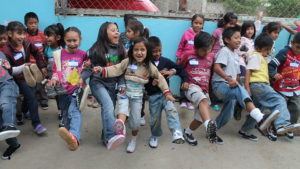 Buckner Shoes for Orphan Souls®, the largest humanitarian aid project of Buckner International, provides new shoes and socks to orphans and vulnerable children in the United States and throughout the world. And while Shoes for Orphan Souls serves children all over the world, 30 percent of our shoes stay in the United States, offering hope to children in communities just like yours. Since 1999, Buckner has distributed more than 3 million pairs of new shoes and socks to children in 82 countries.
Compassion international
www.compassion.com
Compassion International exists as a Christian child advocacy ministry that releases children from spiritual, economic, social and physical poverty and enables them to become responsible, fulfilled Christian adults.
Founded by the Rev. Everett Swanson in 1952, Compassion began providing Korean War orphans with food, shelter, education and health care, as well as Christian training. Today, Compassion helps more than 1 million children in 25 countries.
Jonathan's Place
www.jpkids.org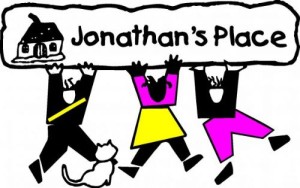 Since 1994, Jonathan's Place has been taking care of the youngest members of our community that have suffered the trauma of abuse. We are an emergency shelter for abused, abandoned and neglected children, age newborn to 17 years. We are the only licensed emergency shelter in the Dallas area that serves children under the age of ten (10). Jonathan's Place is a temporary home for these kids, with the key word being home.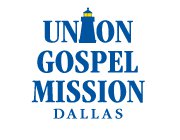 It's always been about changing lives. The Union Gospel Mission has been reaching out to the last, least, lost and lonely of Dallas for 60 years. Folks come to the mission, "tore up, busted and disgusted," to quote one of our clients. What they find is worth more than gold. UGM offers all a chance to put their lives back together, anchored by a personal relationship with Jesus Christ. Since 1949 the Union Gospel Mission has been reaching out to the homeless in Dallas. We provide food, shelter, clothing and faith to 500+ men, women and children nightly. For many the mission is a place to enter, to seek shelter from the storm. For many others it's a place to stay, to live, to become a healthy member of society with a deep and abiding faith in Jesus Christ.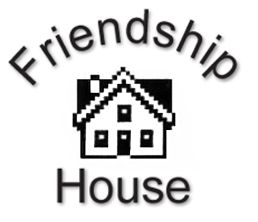 Friendship House, a benevolence ministry sponsored by First Baptist Church of Garland, in conjunction with local churches and community organizations, was organized in 1977 to help meet the physical needs of those who were out of work, physically disabled or low income for a variety of reasons and circumstances. With the help of many volunteers, it reaches out to as many as 100 families per week
Livingway Block Parties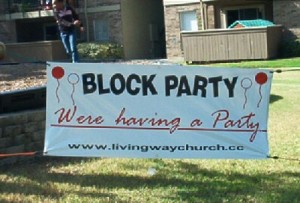 A day of free food, games, music, and a challenge to know Jesus that is given free of charge to local apartment complexes. This is an opportunity to share Jesus in a very personal tangible and fun way. If yours or you know of an apartment complex that would like us to host this free Saturday event contact us through our contact page here.
Ministries we encourage participation in:
Justice Mission is a human rights agency that secures justice for victims of slavery, sexual exploitation and other forms of violent oppression. IJM lawyers, investigators and aftercare professionals work with local governments to ensure victim rescue, to prosecute perpetrators and to strengthen the community and civic factors that promote functioning public justice systems. IJM's justice professionals work in their communities in 12 countries in Asia, Africa and Latin America to secure tangible and sustainable protection of national laws through local court systems.
Voice of the Martyrs www.persecution.com
The Voice of the Martyrs is a non-profit, inter-denominational Christian organization dedicated to assisting the persecuted church worldwide. VOM was founded in 1967 by Pastor Richard Wurmbrand, who was imprisoned 14 years in Communist Romania for his faith in Christ. His wife, Sabina, was imprisoned for three years. In the 1960s, Richard, Sabina, and their son, Mihai, were ransomed out of Romania and came to the United States.
Samaritan's Purse http://www.samaritanspurse.org/index.php
For over 35 years, Samaritan's Purse has done our utmost to follow Christ's command by going to the aid of the world's poor, sick, and suffering. We are an effective means of reaching hurting people in countries around the world with food, medicine, and other assistance in the Name of Jesus Christ. This, in turn, earns us a hearing for the Gospel, the Good News of eternal life through Jesus Christ.
Habitat for Humanity http://www.habitat.org/
We are a nonprofit, ecumenical Christian ministry founded on the conviction that every man, woman and child should have a decent, safe and affordable place to live. We build with people in need regardless of race or religion. We welcome volunteers and supporters from all backgrounds.