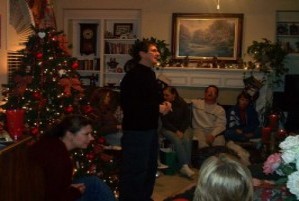 In November of 2002,

a small group of people began meeting in a NE Dallas suburb home in Texas.
For three months we prayed, worshipped, and sought God for direction and strategy concerning a new model for church in the north Garland / South Plano area of the Dallas Metroplex.
We eventually found an old smoky gutted out pool hall and began to renovate the commercial strip for our church. On February 2, 2003 we opened the doors of Livingway Church in Garland, Texas. Within a year we outgrew our seating and went to two services. After 18 months due to limited space and facility requirements, we moved across the street into a local movie theater.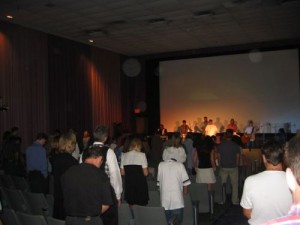 In February of 2006 we moved to our current location at the Firewheel Town Center AMC Theater in Garland, TX – just a month after it opened. It was at this time that we truly began to step into who God called us to be. We are blessed and excited to be in such a thriving and active location for church.
Livingway's current home is a unique experience. The theater atmosphere is always energetic, but it never replaces the moving of God and the divine expectancy He brings every week.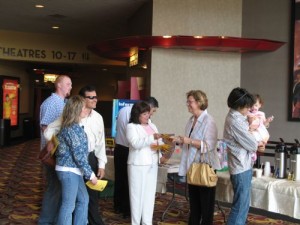 In February of 2009 our Pastor, Ted Blair, was diagnosed with Hodgkin's Lymphoma Cancer. After months of treatment and Chemotherapy he was declared cancer free. He chronicled his story with a YouTube video series; the good, the bad, and the ugly all for God's glory.
Over the past several years we have seen God bless our church and the lives of those who are a part. In the January 2016 we began to prepare for a move to a new location. We are praying and looking to with excitement and faith as to where God will take us next. We are especially excited about stepping into the future vision our church – THE VIVE.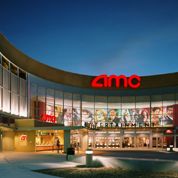 We look forward to growing together with those that God sen
ds and building a story of friendship, adventure, and changed lives – Living God's way. One thing is for sure, we have never been typical, we have always sought to walk out God's unique plan for us as a church. We may not have every program others churches have; but If you are looking for truth and relevance on the journey of life, this is it. We look forward to seeing you this weekend.